Nederland's Resource for Restaurants with Takeout Options
Select from these Nederland, CO area establishments offering pick-up service for orders; some have indoor & outdoor seating options. In order to be listed, these businesses must be open at least three days a week.
Just call or click on the menu links. Hit your back button to return here. Be sure to refresh the page in your browser.
The community has come together to continue to serve you – in safe ways, with current information.
Last updated: Monday, July 26 @ 1015am
Boulder County has moved to Level Clear through August 15. Mask requirements are the decision of each establishment.
Establishments are permitted to 100% in-dining capacity and still encourage takeout and outdoor seating.
Follow here for two new establishments coming soon!!!
CUSTOM PICKUP & DELIVERY SERVICE AVAILABLE scroll to bottom
RESTAURANTS CURRENTLY OFFERING TO GO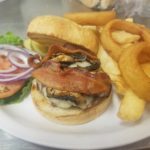 (303) 258-0649
11am-8pm
Friday Walleye Fish Fry
View Menu
Indoor dining
Happy Hour!
FREE Delivery - Tue & Thu
to Mid County Liquor
Order by 5; Meet at 630

Mountain Burger (B&F)
(303) 258-3105
Mountain Burger
10am-6pm
(B&F Market Hours:
7am-7pm; until 8pm Fri-Sun)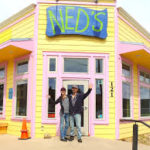 (303) 258-0614
Mon-Thu 7am-10pm
Fri-Sun 7am-11pm
View Menu
Indoor dining
Patio seating
Happy Hour!
Open Jam Thu & Karaoke Sun
BREWERIES & WINERY & DISTILLERY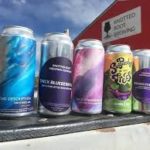 (303) 258-3771
Wed-Thu 2-8pm
Fri 2-9pm
Sat 12-9pm
Sun 12-7pm
Indoor seating
Outdoor tables
Saturdays: Sushi Food Truck
Live Music Thu & Sat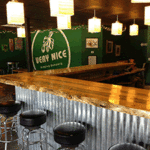 (303) 258-3770
Wed-Thu 12-8pm
Fri-Sat 12-9pm
Sun 12-7pm
View Menu
Indoor seating
Outdoor tables
Vinyl Wed Nights
Live Music Thu & Sat
Reid is an Uber & Lyft certified driver. He is offering local delivery and shopping services. Click here for details and pricing.